Entry Level Sales and Telemarketing (Brooklyn)
National Merchant Services; First Data Presidents Club For Fastest Growing ISO
WHO WE ARE
National Merchant Services is a leading provider of customized and affordable credit card processing solutions for businesses nationwide. We facilitate secure, fast, and reliable transactions for all businesses without compromising the close personal attention that our superior 24 hour service and support offers. Our vision is to educate businesses to plan the correct infrastructure, based on its own unique way of operating their business.
National Merchant Services is a member of First Data's President Club for our superior customer service and one of the fastest growing Merchant Service Providers.
JOB DESCRIPTIONS
We are looking for business savvy individuals who are self-driven and are able to successfully initiate and carry out an educational conversation that pertains to the many benefits and lower rates that National Merchant Services has to offer to business owners nationwide.
ESSENTIAL JOB RESPONSIBILITIES
Initiate Contact with local Business Owners
Schedule a free no obligation face to face consultation for our Executive Staff
Explain the services offered by National Merchant Services
Follow up and confirm appointments scheduled
Work directly with the management staff for training support
Qualify business owners for a free consultation through a variety of questions about their business
WHAT WE OFFER
Competitive Salary
Highest bonus payout available for top producers in the Industry.
Superior training on sales and industry knowledge
Weekly and Monthly Bonuses
Sales Training tailored to your specific needs
10 + years experienced staff providing full training and sales support
Advancement opportunities
High energy sales floor
OUR CULTURE
We pride ourselves on our knowledge, 10+ years management experience, excellent sales and product training. We are a fast growing company looking to facilitate a professional work environment for individuals looking for a career. NMS has been recognized by becoming a part of First Data's 2013 Presidents Club for out top notch service and rapid growth. We are looking for long term determined employees to grow with our outstanding team.
MUST HAVE's
Strong interpersonal and communication skills
Strong opening ability
Strong time management skills
Must be self motivated, able to achieve goals
Working knowledge of Microsoft office products (Word, Outlook, Excel)
Persuasive and Determined
Phone experience in Telemarketing, Insurance, Debt Settlement or Merchant Processing will be considered first
We are located in the Heart of Brooklyn NY;
Preferred Transportation Method: Subway -- F train to the Kings Highway Stop Bus -- B82 to the corner of Kings Highway and McDonald Avenue
Qualified applicants please email resumes using the reply button for consideration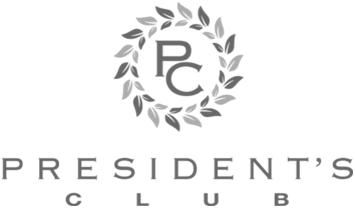 Principals only. Recruiters, please don't contact this job poster.
do NOT contact us with unsolicited services or offers
post id: 4629731427
posted:
updated: